Founded by Richard Bass in 2013, PALS is a community initiative based in Palm Springs, CA that encourages LGBTQ people and friends to plan ahead.  We provide education, tools and resources to help LGBT seniors plan ahead for their long-term care.  PALS is creating a community of people who look after each other.  It's never too soon to plan until it's too late.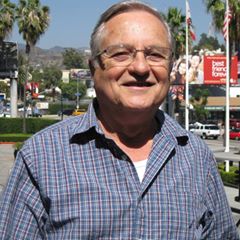 A message from the founder, Richard Bass:
As I am getting older, I am experiencing health crises and loss reminiscent of the AIDS crisis of the 80's and 90's.
Recently, it wasn't until a friend's partner suddenly became paralyzed did they begin conversations as to care (now what do we do?); when another man wasn't responding to calls or emails, he was discovered deceased after two days with no one having access to his house; another prepared no legal documents, resulting in the State making determinations with no knowledge of his wishes; with no children, many LGBT faced unique challenges for care.  At the time, I could only wring my hands as others floundered.
Enough!  In 2013, I set up a Steering Committee that continues to grow and develop programs to inform and support planning ahead.  I am comforted to be surrounded by people who look out for each other.  Richard Bass, 2017
PALS mission
To promote planning ahead before a health event.

To break down ageism.
To break down sexism.
To break down isolation.
To create a network of people who look out each other.
Be A PAL